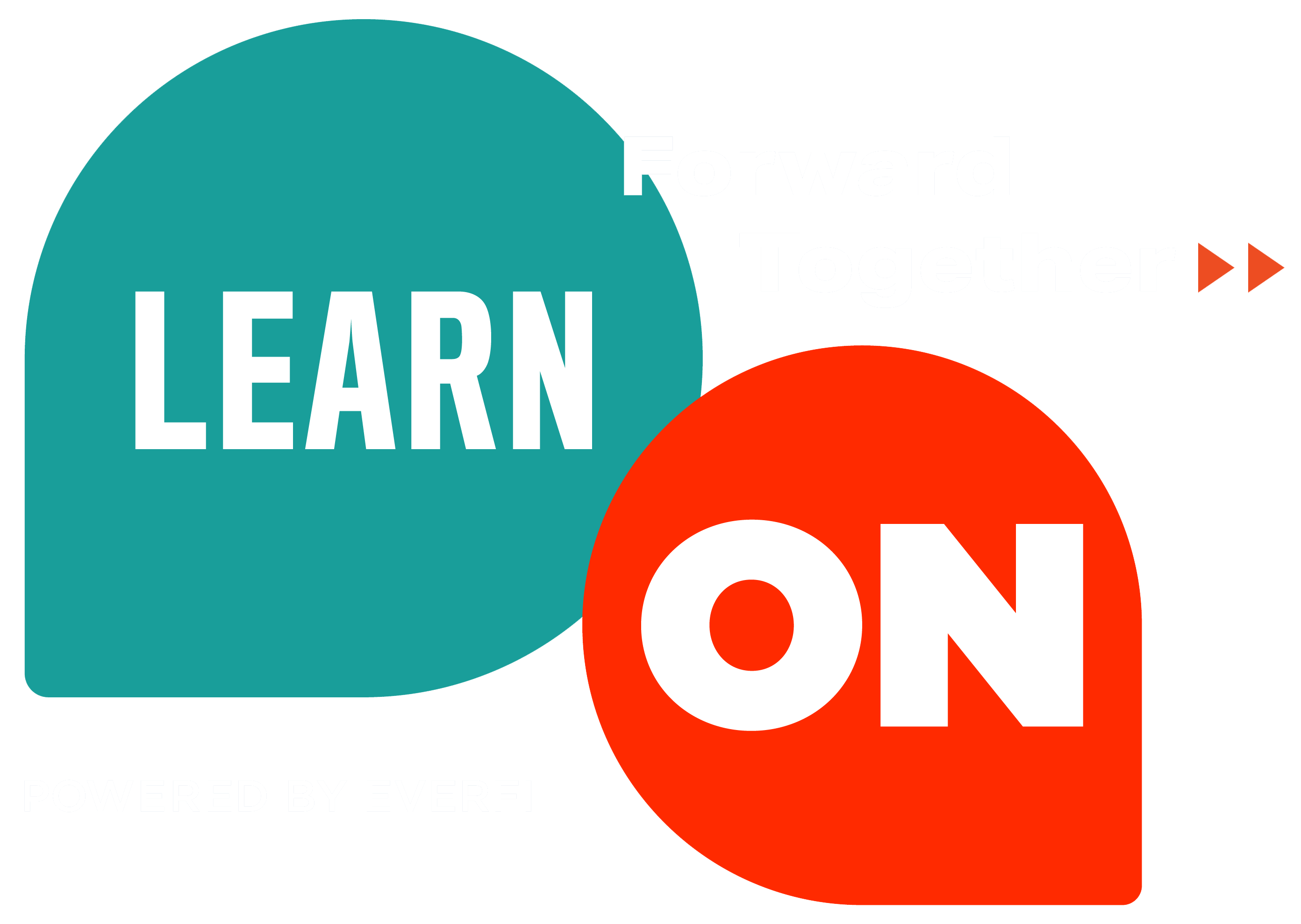 Free K12 Educator Conference
Thanks to everyone who joined us
Thursday, July 21, 2022!
Wondering what you'll get from this year's LearnOn conference?
EVERFI's 3rd annual LearnOn Educator Conference offers sessions grounded in teaching the whole child. This year's theme is Forward Together - we hope you'll join us to take a moment to celebrate, to collaborate, to connect, and to make more teacher magic.
Get lesson freebies and classroom inspiration from 60+ experts in education



E-meet, collaborate and network with fellow teachers and district leaders invested in whole child learning



Receive a certificate for 4 hours of professional development
What is LearnOn?
Teachers, Counselors, and District Administrators, this one's for you! LearnOn is a movement focused on getting education right through whole-child learning.
LearnOn offers you a community of educators sharing in the real, messy, and magical classroom moments that make education special. Enjoy 4 hours of PD credit during our annual conference, and learn and grow with fellow educators and experts.
👋 Meet your keynote speaker
Tune in to hear Joe "Mr. D" Dombrowski share how he speaks to international crowds of all walks of life, helping them reconnect to the joy of life through laughter.
Joe "Mr. D" Dombrowski
Educator and Stand Up Comedy
⭐️ You may know Mr. D from his video that captured the hearts of 20 million people: the April Fool's Spelling Test Prank seen around the world. In a matter of days the viral video made its way to Good Morning America, had its own "Twitter Moment" and finally, brought Mr. D to The Ellen DeGeneres Show.
⭐️ Upon graduating with a Bachelor of Science in Elementary Education from Central Michigan University, Mr. D joined Go Comedy Improv Theater. His comedic timing and approach to teaching with humor helps make his classroom curriculum material relatable and less intimidating for students.
⭐️ He can be found on Facebook, Instagram, Twitter, and TikTok as @mrdtimes3 and on YouTube as Joe Dombrowski.
⭐️ Tune in to hear Joe "Mr. D" Dombrowski share how he speaks internationally and enjoys speaking to crowds of all walks of life, helping them reconnect to the joy of life through laughter.
🎶 Back by popular demand see your pre-conference musical guest: Nina Grae
⭐️ Singer-songwriter Nina has opened events with her original music for Jane Goodall and Marianne Williamson, among others
⭐️ Since 2015, Nina has released over 200 free music video messages promoting fierce love and equity via her #musicmakingmonday social media campaign, finding deep joy in offering music that uplifts the human spirit
⭐️ You can find out more about Nina and her musical offerings via her website: ninagrae.com
Schedule at-a-Glance
July 21, 2022 • 11-3PM EDT
Please Note: You do not need to choose your sessions in advance - simply register today and join your favorite sessions on the day of the conference! (Hit the + key below to view the full list of topics available each session).
Target Audience Key: Teachers , Districts , and Spanish Sessions
Join us for entertainment (music by Nina Grae) and door prizes to kick off the LearnOn conference.
What Educators Say About LearnOn
⭐️
"The closing keynote was absolutely unbelievable. I feel like I learned more from her than any other PD this summer and I have done a lot!"
⭐️
"I really enjoyed this conference - can't wait to have access to the recordings (and I hope ppt slides) - so much good information!"
⭐️
"By far, the absolute best PD I have had this entire year - I have wanted to stay the entire time."
⭐️
"I am so excited and ready to go back and implement these good ideas – just awesome."
Join our community
The education space is evolving, and teachers around the world are making magical moments in response.
If you're energized by celebrating lifelong learning through shared wins, professional development and educational technology, you've found your community with #LearnOn. Subscribe to our YouTube channel today!
Who is EVERFI?
EVERFI helps teachers, schools, and districts bring real-world skills to students.
Thanks to partners, we provide our digital lessons, training, and support at no cost.
Frequently Asked Questions
How much will the conference cost?
LearnOn is completely free! In addition, EVERFI provides digital resources that you can use all year long, also at no cost. These resources can help support student learning in the classroom or while learning remotely.
How can I access the content for this conference?
After registering, you will receive a confirmation email with your link to join. Be sure to add the conference to your calendar! This conference will be hosted on Hopin. Can't make it on July 21st? Be sure to register anyway, and you'll get on-demand access to all the resources after the conference.
What certification will I receive?
Within 24 hours of the conference ending, you will receive a certificate with your name and the number of hours of professional learning completed. Check with your local agency to determine if the hours will be accepted for continuing education credits.